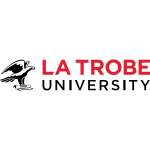 Sri is a wonderful example of an emerging leader at La Trobe University. She has a breadth of experience and a degree of maturity that allows her to communicate, influence, engage and lead by leveraging her credibility, technical and business acumen and genuine empathy. I have been able to observe Sri's quiet and understated leadership style first hand during my time at the University. I have observed Sri in many situations where she is considered with her opinion, capable of listening to all sides of an issue and make sensible and sound decisions based on the strategic imperatives of the University. Her ability to lead others to achieve great outcomes is first class. I have observed her create a new function within our Information Services Division around stakeholder management. She has been able to clearly articulate the value proposition of the work she is doing and through her quiet and engaging style, has managed to bring a disparate group of IT leaders along the journey with her. Equally, her unique style has meant that she has been able to influence to achieve her outcomes right the way across the IT workforce.
Transformational Leadership in leading Digital Workplace through disruptions
Sri inherited the Digital Workplace team, as Manager Digital Workplace, in the middle of the pandemic, a team of 15 that provisions and supports Audio Visual, Communications and Collaborative services and is the first point of contact for all AV-related incidents/requests relating to learning, teaching, and meeting spaces across the University.
Like the rest of the world, the University had pivoted overnight to online teaching and remote working. Sri led the Digital Workplace team through transformational, thought and servant leadership, effectively managing self and the team with empathy, grit, and bringing the team on the journey with resilience and instilling a mindset of agile to adapt to the changing and challenging environment which led us to embrace, thrive and set for success.