As student journeys and study patterns continue to diversify, universities across ANZ are increasingly needing to adopt data-driven approaches to tracking the student life cycle and enhancing the student journey, requiring significant investment in education technology that must deliver impactful results. 
Education technology-linked performance targets include managing and monitoring all stages of the student life cycle, from enrolment and enquiries to increasing connectivity that maximises student success. These expectations have increased demands on university staff, who are being asked to review the key findings and benefits of education technology tools and platforms to drive continuous improvement. 
Assessing the ROI of education technology in this way can be challenging. To share knowledge and promote best practice of how to do it, join our panel of experts from academia and industry for this webinar panel, held in partnership between THE and Salesforce.
When: Thursday 13th July, 11am - 12pm (AEST)
Where: Zoom webinar
Organised by: Times Higher Education (THE) and Salesforce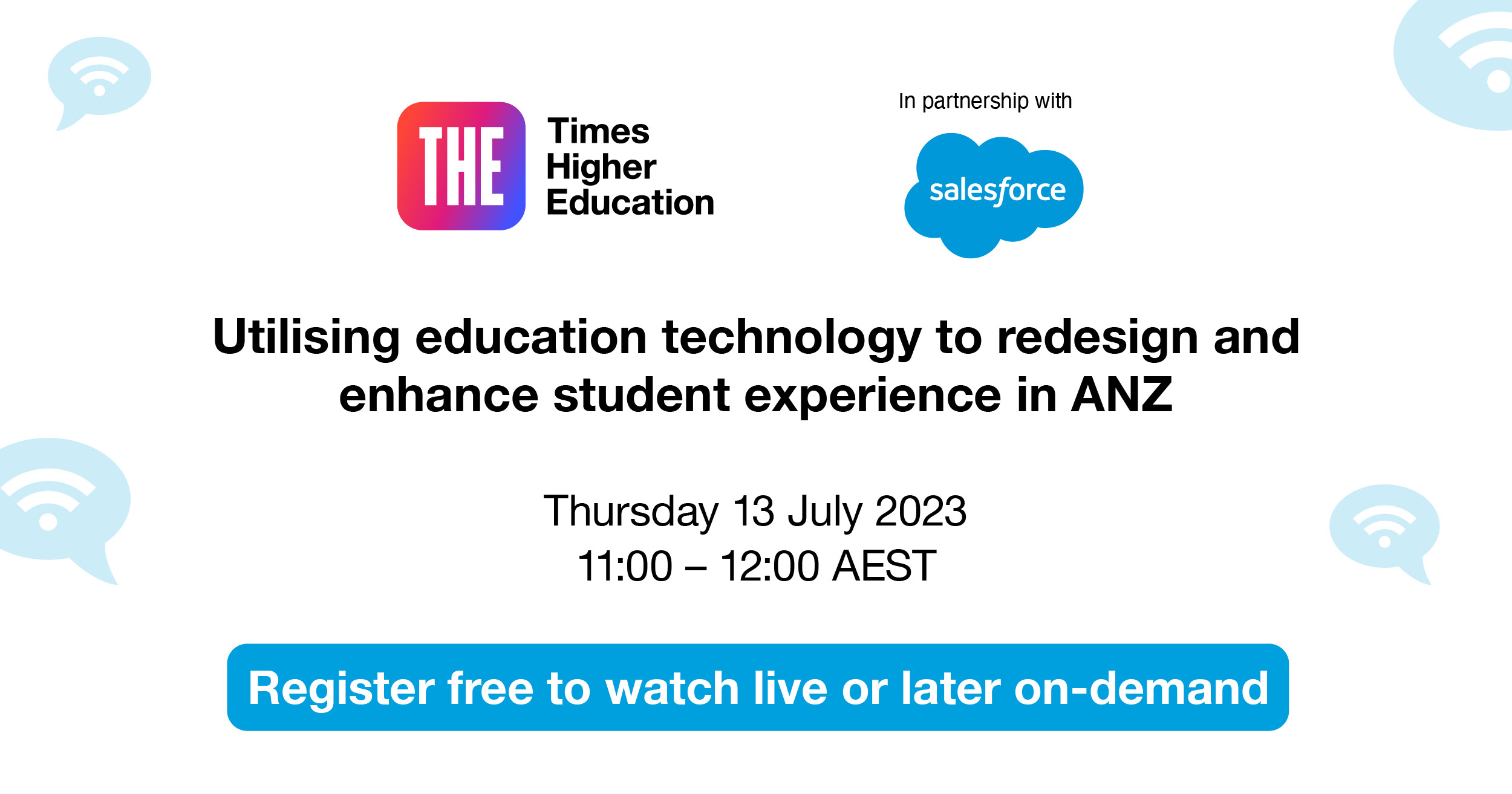 Please note this is not a CAUDIT organised event. The promotion of this event is a benefit under the Engagement Partner offering. Read more about the CAUDIT Partner Program here.