This year 37 emerging leaders graduated from the CAUDIT Leadership Institute (CLI).
The graduating cohort comprises of IT, library and research staff from Australian and New Zealand universities and organisations who participated in the week-long CLI program in August. During the intensive program, participants evaluated their individual leadership skills and gained insight and understanding into the high-level workings of organisations within the higher education sector.
The 2022 participants showcased the maturity, strength and quality of those currently working in the sector. Their participation reflects their employer's (CAUDIT Member organisations) commitment to staff development, with their continued investment in, and development of, the CAUDIT Leadership Institute as the benchmark for leadership standards for over 23 years.
Overall, initial feedback from the 2022 cohort has identified of the 11 core sessions, the top five were:
Executive Insight (invited speaker Mark Gregory, COO, Flinders University)
Careers by Design
Politics, Culture & Strategy
High Impact Communications
What's on your VC's Mind
The CAUDIT Leadership Institute is developed exclusively for IT, Library and eResearch staff within the sector and 22 organisations supported staff participation in 2022. Those who attended confirmed the significant value that they receive from program, including the one-on-one mentoring from the faculty members throughout the week and the quality of the content from the themed sessions. The theme relationships, when applied in context to the higher education sector by the faculty, embeds the learnings in a practical way that only a program delivered by leaders from within the sector can achieve.
Of the 37 participants, 46% have held their current position for 2-5 years, 27% have been in their position for 1-2 years, 8% in various capacities for 5 – 10 years, and 19% have been in their positions for less than one year. 89% of participants hold positions involving direct reports. 100% of participants are in influential positions within their organisations to implement constructive and effective leadership practices.
This is what some of our participants had to say:
'I would highly recommend this program to all potential leaders, this gave me tremendous insights into the leader I want to be and the confidence to embrace my strengths and improve my weaknesses.'
'The CAUDIT Leadership Institute is an intense and exciting week. For me it was a journey of self discovery, shared with a great group of peers, and led by an inspiring and passionate team of leaders.'
Thank you to our wonderful CLI Faculty for making the program possible.
| Session Name | Faculty Member |
| --- | --- |
| What's on your VC's mind | Kerrie Campbell/ Warwick Calkin |
| Your Communication Style | Linda Jorn/ Warwick Calkin |
| Leading Change to Triumph | Jill Benn / Naomi Lutvey |
| Politics, Culture & Strategy | Michael Cato/ Kerrie Campbell/ Adrian Dillon |
| Decision Making in Ambiguity | Naomi Lutvey/ Michael Cato |
| High-Impact Communication | Linda Jorn/ Adrian Dillon |
| Leading with Emotional Intelligence | Naomi Lutvey / Warwick Calkin |
| Careers by Design | Jill Benn / Michael Cato |
| Resilient Leadership | Adrian Dillon/ Kerrie Campbell |
| Belbin | Jill Benn/ Linda Jorn |
Read more about the CLI Faculty here.
Applications to the 2023 Leadership Institute will open around April 2023.
Subscribe to the CAUDIT newsletter to ensure that you don't miss out!
Congratulations to the 2022 CLI graduates, listed below: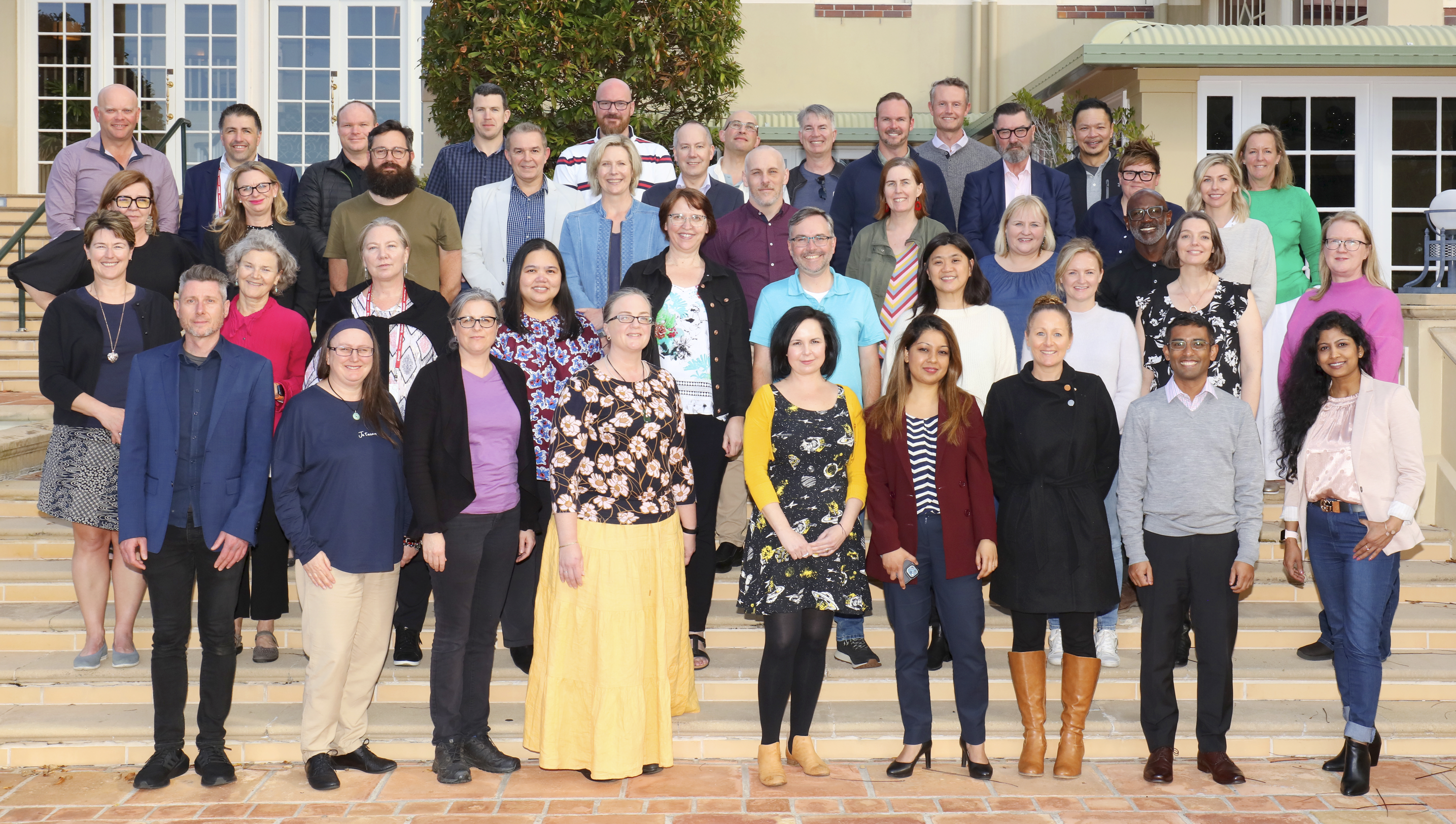 | Surname | Firstname | Current role/title | Organisation |
| --- | --- | --- | --- |
| Barnes | Samuel | Senior Manager, Integration | Charles Sturt University |
| Bellenger | Amanda | Associate University Librarian (Engagement & Experience) | The University of Western Australia |
| Boom | Lucy | Associate Director, Project Delivery & Engagement, Information Technology Services | The Australian National University |
| Brincat | Mark | Delivery Director, Lifecycle & Technology Enablement | La Trobe University |
| Cavenagh | Greg | Manager, Audio Visual and Network Services | Deakin University |
| Chase | Wallace | Head of Infrastructure | University of Otago |
| Co | Cathryn | IT Services Manager | University of Technology, Sydney |
| Dales | Angela | Network Systems Team Lead | University of the Sunshine Coast |
| Dewar | Sophie | Associate Director, IT Project Management Office | Charles Sturt University |
| Duncan | Felipe | Head of Student Digital Solutions | James Cook University |
| Eastwell | Angela | Head of Production Services and Infrastructure Program | UNSW Sydney |
| Ghee | Veronica | Library Academic Engagement Lead | Flinders University |
| Herbert | David | Manager, Web Platforms and Strategy | University of Technology, Sydney |
| Holm | Tanya | Repository Librarian | UNSW Sydney |
| Ianniello | Russell | Technical Lead | Australian Access Federation |
| Islam | Mohammad | Technology Partner | The University of Sydney |
| Konstanta | Georgina | Manager, Client Experience, UOW Library | University of Wollongong |
| Longmuir | Alan | Delivery Manager | Deakin University |
| Malone | Aaron | Project Manager | Central Queensland University |
| Matherson | Toran | Manager (Networks,DC, AV, Contracts) | University of Southern Queensland |
| McNess | Christine | A / Associate Director, IT Governance | The University of Queensland |
| Netting | Megan | Manager: Research and Data Management Support | University of South Australia |
| Newar | Nivedita | Head of Cyber Security Strategy & Governance | UNSW Sydney |
| Palmer | Ian | Head of ITDS | UTS College |
| Pridham | Joe | User Environment Manager | The University of Sydney |
| Ramesh | Sridevi (Sri) | Senior Manager, IT Performance & SRM (Office of CIO) | La Trobe University |
| Reid | Carlene | Manager: Network Services | University of South Australia |
| Ross | Matt | AV Support Manager | The University of Sydney |
| Rusden | Jodi | Manager Shared Services Operations | University of Tasmania |
| Simons | Joanne | Manager Content Discovery and Innovation | The University of Auckland (NZ) |
| Simpson | Shayne | Business Architect | University of the Sunshine Coast |
| Skrepetos | Konstantinos | Technical Delivery Manager/Project Manager | University of Tasmania |
| Standen | Joe | Manager Identity and Access Management | The University of Auckland (NZ) |
| Tampubolon | Pascal | Technical Operations Manager | University of Technology, Sydney |
| Wong | Suzanna | Manager, Enterprise Support Systems | The University of Queensland |