Central to achieving CAUDIT's mission of enabling digital capabilities to transform education and research is the support of our Member Representatives who actively engage in our programs including Members' Members' Meetings, the CAUDIT Leadership Institute, events and as Members of the Executive Committee.
The CAUDIT Meritorious Service Awards seek to recognise former Member Representatives who have made significant contributions to CAUDIT and the sector, and have helped bring our mission to life. 
Last week at the 2023 Autumn Members' Meeting dinner we proudly presented Meritorious Service Awards to Paul Sherlock, Adrian Dillon and Pat Gould in recognition of their outstanding and prolonged support of the sector.
We've outlined some of their contributions and achievements below.
Paul Sherlock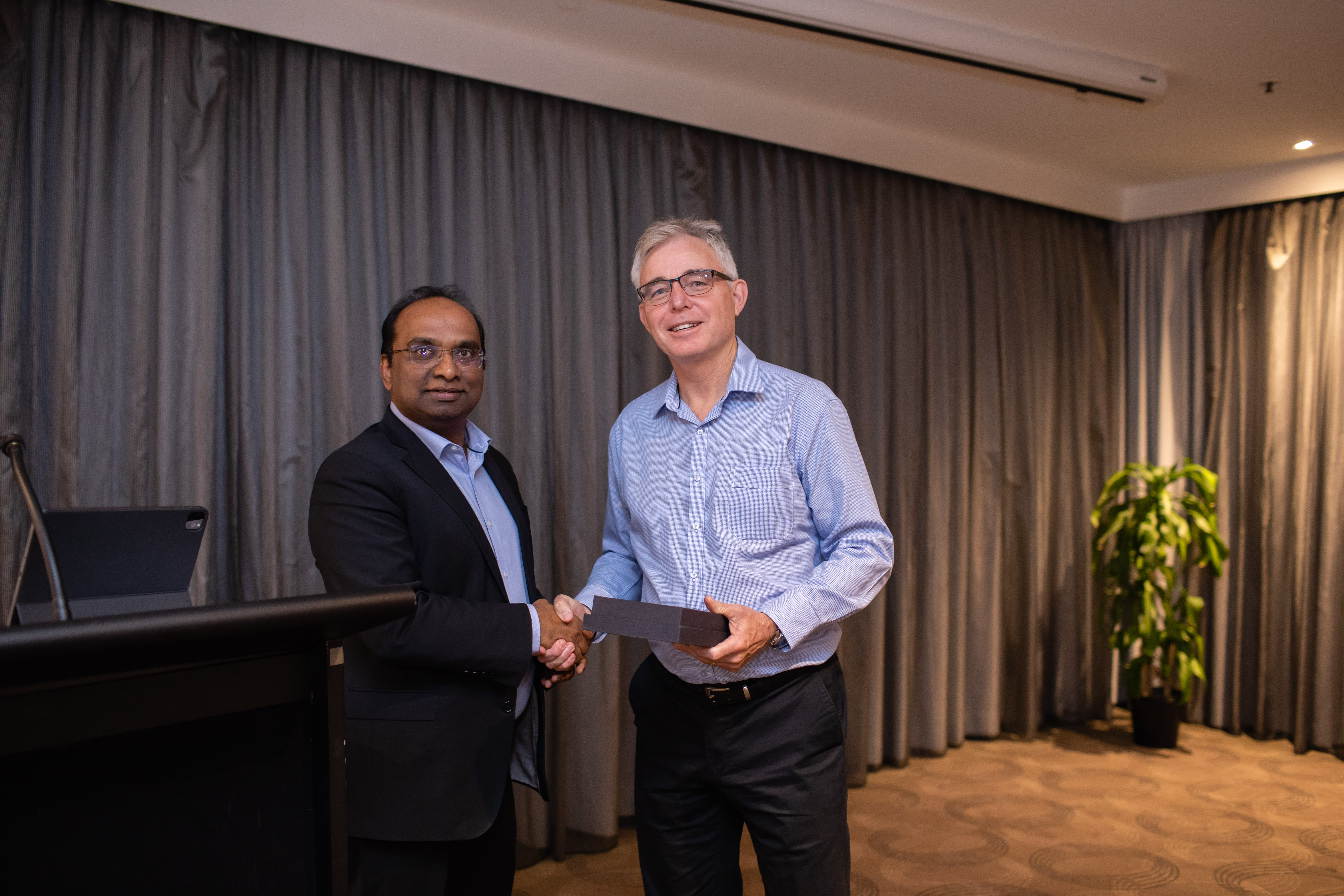 Paul Sherlock was at the University of South Australia for over 20 years and CIO from February 2013 to December 2021. Paul was an active member of CAUDIT including being the author of the CAUDIT complexity index, member of the global CHEITA benchmarking working group and part of the project team that established the Australian Access Federation (AAF). 
CAUDIT Contributions
CAUDIT President 2008 - 2010

CLI Faculty 2004 – 2008

Chair of the Benchmarking Advisory Committee 2014 – 2021

Microsoft Initiative 2019

Study tour 2017

Regular attendee of CAUDIT Member Meetings
Sector Contributions
Chair of SABRENet Ltd

Director of the Australian Access Federation (AAF)

Director 

eResearch South Australia

Steering Committee Member 

Australian National Data Service (ANDS)

AARNet Advisory Committee Member

Member Australian eResearch Infrastructure Council
Adrian Dillon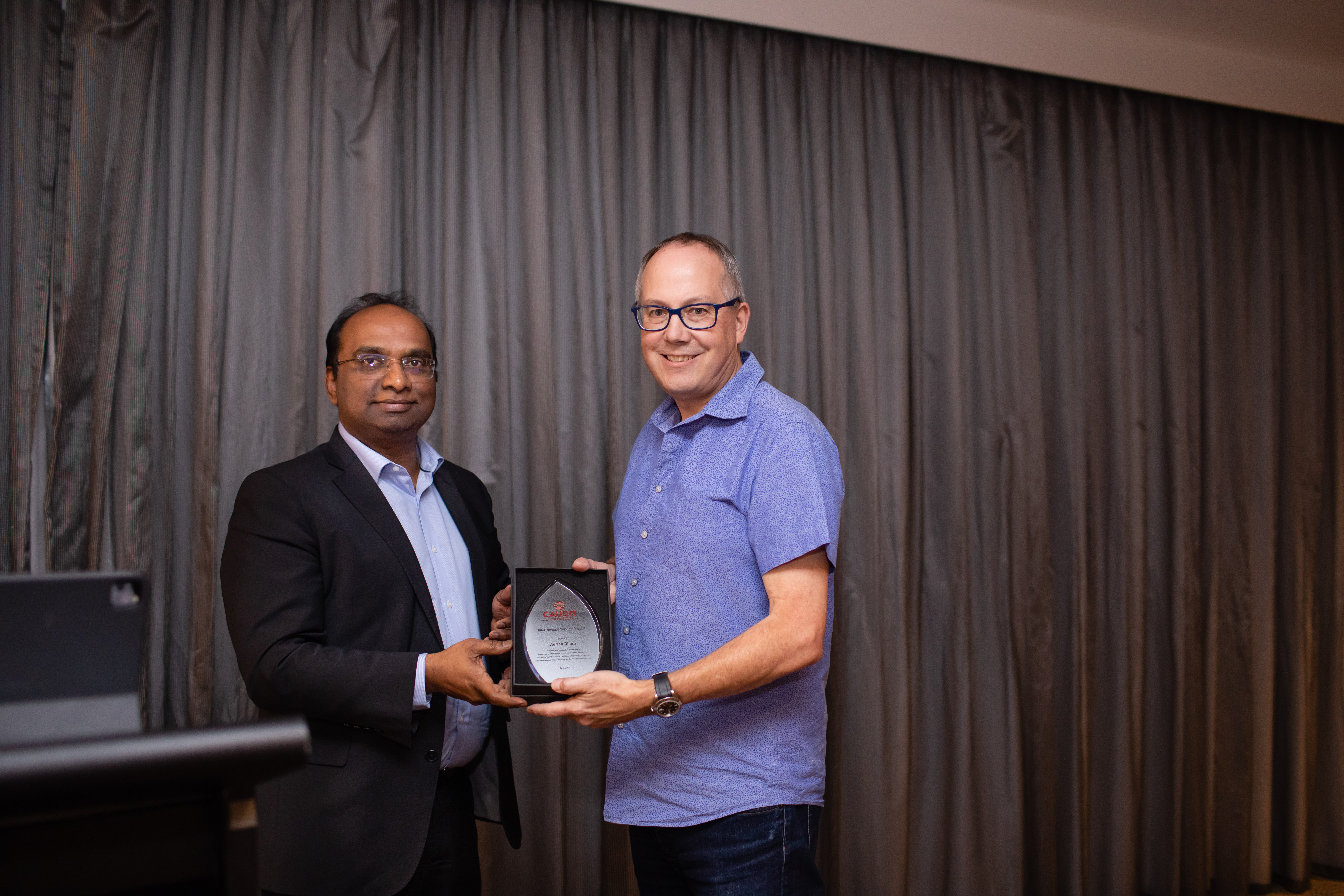 Adrian Dillon worked at the University of Tasmania from May 1998 until his retirement this year. Adrian held many positions during that time including Acting CIO in 2012-13, Deputy Chief Information Officer 2013-19, Acting CIO 2019, and CIO from 2019 until his retirement this year. 
CAUDIT Contributions
Member Representative 2012, 2019-2023

CLI 2022 (continuing to 2026 in current planning cycle)

2020 SMM Program Committee
Sector Contributions
Australian Access Federation Board Member – 2022 to present

Pat Gould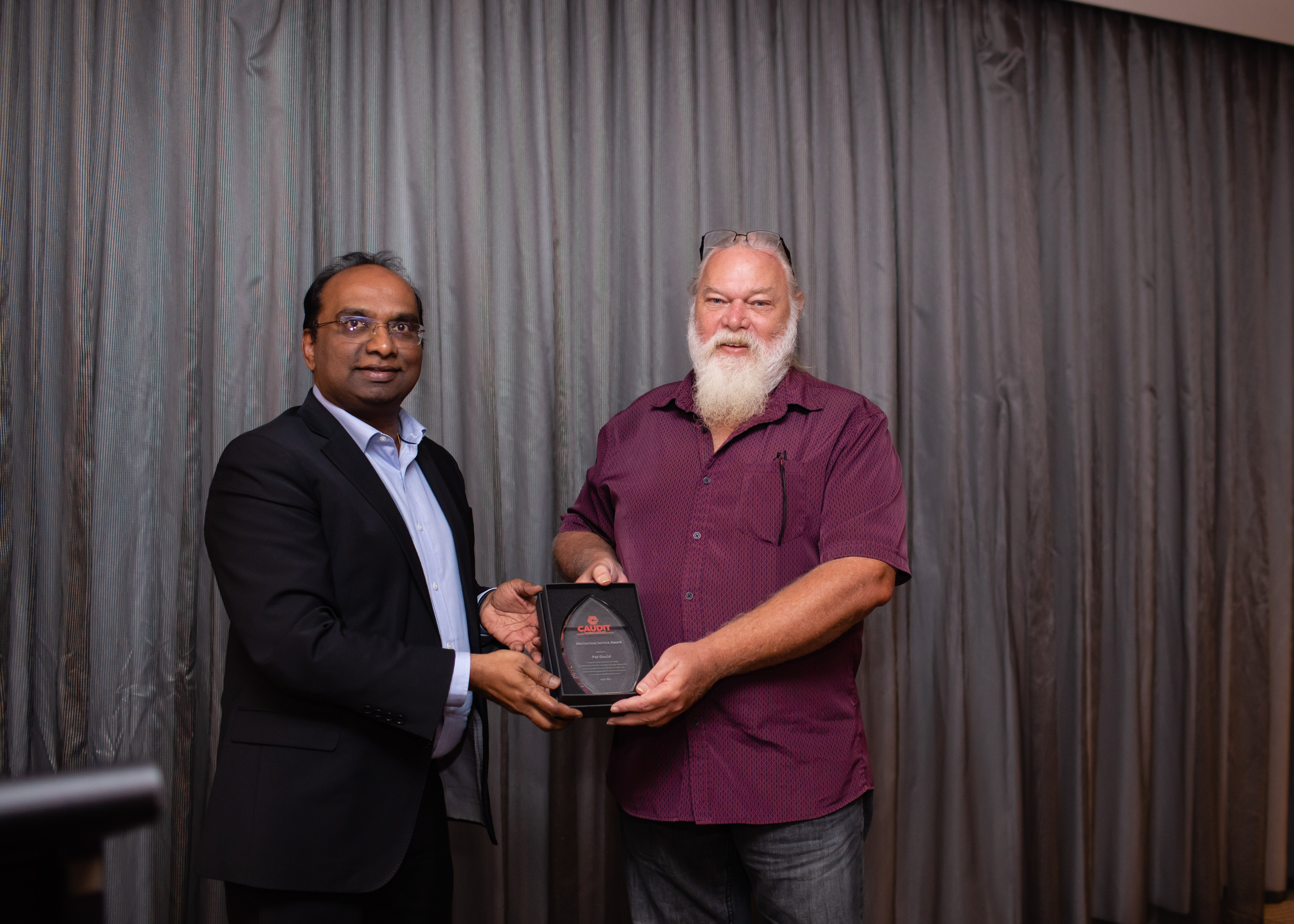 Pat Gould worked at Charles Darwin University from 1999 until March 2023. When Pat commenced it was the Northern Territory University with Pat as a VET Lecturer. Pat moved to ITS 3 years later. From 2008 Pat was the Chief Information Officer and Director and the CAUDIT Member Representative.
CAUDIT Contributions
Member Representative 2008 – 2023

BMAC 2018-2021

UFIT forums participation
Sector Contributions
2019 ITMS won an NT Award for Digital Excellence. This award recognised the adoption of the Skills for the Information Age framework (SFIA) as a baseline for all IT positions.

Support for emerging economies including Timor Leste through the provisioning of refurbished IT computing infrastructure.
CAUDIT Meritorious Service Award Recipients:
| | |
| --- | --- |
| Year | Name |
| 2012 | Willie Pritchard |
| 2012 | Richard Constantine |
| 2012 | Kent Adams |
| 2012 | Grace Saw |
| 2012 | Peter James |
| 2012 | Peter Brusco |
| 2013 | John Parry |
| 2013 | Peter Nikoletatos |
| 2014 | Mary Davies |
| 2014 | Marc Bailey |
| 2014 | Judy Stokker |
| 2014 | Richard Northam |
| 2015 | Sendur Kathir |
| 2015 | Clive Massey |
| 2015 | Clive Martis |
| 2015 | Maureen Klinkert |
| 2015 | Bruce Callow |
| 2016 | Liz Gosling |
| 2016 | Carrie Regenstein |
| 2017 | Margi Jantti |
| 2017 | Elizabeth Wilson |
| 2018 | Gene Spencer |
| 2018 | Sarah Chaloner |
| 2019 | Bruce Callow |
| 2020 | Michael Kirby-Lewis |
| 2022 | Anne Kealley |
| 2022 | Rob Moffat |
| 2022 | Kerrie Campbell |
| 2022 | Fiona Rankin |
| 2022 | Kerry Holling |
| 2023 | Paul Sherlock |
| 2023 | Adrian Dillon |
| 2023 | Pat Gould |